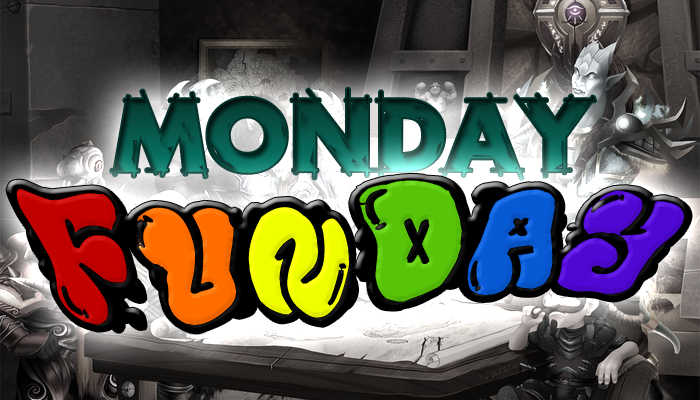 Greetings Guildies!
In the advent of the successful Monday Night FlexDragon runs, we will starting a new event and ever-changing event for everyone to enjoy. Enter: Monday FunDay! Every Monday between 7PM and 10PM server, we'll be hosting a guild event that can stretch across the many different in-game activities!
Feel like taking on Old-World raids for achievements and transmog gear?
DONE!
Want to ROFLPWN some horde in some Battlegrounds?
DONE!
Are Flex Raids still calling your name?
DONE!
We want you to tell US, what it is you want to do as a guild and in-game family. Our opening night will be in 2 weeks, December 16th. Please look for the forum post with a poll telling us what you want to do. In the interest of setting an event that most of us can participate in, we're asking what Old-School Raids you want to run. Are you feeling Cataclysmic, Wrathful or Burning to go on a Crusade? Let us know in the polls and comments! We will decide a few nights before our first Monday FunDay, what we will do together!
Check out the link in the Member Events forum or
CLICK HERE
: